Lol, I don't know, just a topic to discuss for fun...
Here are Wall's looks since he's been in the NBA:
Rookie light goatee
Sophomore Goatee
And now his regular beard, since last year: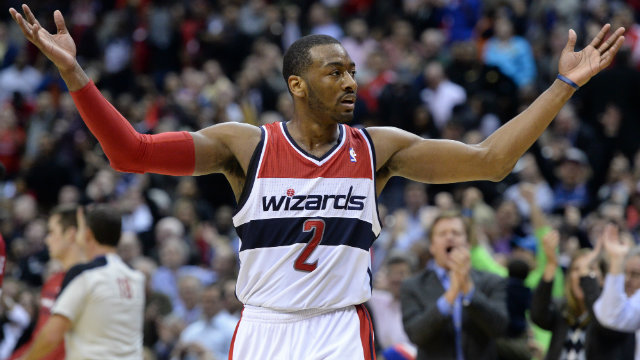 He's kind of taken the Deron Williams/Chris Paul route in equipping a regular clean shaped beard. Although I'm sure it's more maintenance, I guess it makes him look wiser, which is great for the floor general.
Again I know, it's a weird topic...lol
Now for the fan-post word limit criteria:
"Johnathan Hildred Wall, Jr. (born September 6, 1990) is an American professional basketball point guard with the Washington Wizards of the National Basketball Association (NBA). A Raleigh, North Carolina native, Wall was chosen first overall in the 2010 NBA Draft by the Wizards after playing one year at the University of Kentucky. Wall is known for his speed and explosive athleticism. Along with his ability to get to the rim using his speed, Wall also has the ability to pass, averaging 8 assists for his career (as of the end of the 2012–13 season)."